Dec
5
Thu
AS&R Happy Hour Meeting – eat, drink & problem-solve!!

@ Everest Kitchen
Dec 5 @ 5:00 pm – 7:00 pm
Come and talk about walking and cycling in Albany, while eating delicious Nepali & Indian food! All are invited.
Got a gripe, question or idea that would make cycling or walking better? Hungry or thirsty?
Take care of ALL of those needs in one place!
Join us for our Happy Hour at our usual location – Everest Kitchen – they generously offer us 15% off their menu, including drinks, and yes, they have plenty of bike parking! This is our every other month (even-numbered months) informal get-together to talk about all things bike and ped in Albany. It's a good chance to ask about what the city is up to and what our stance on issues is, and to meet others who are interested in issues related to human-scale transit/active transit.
Everyone is welcome.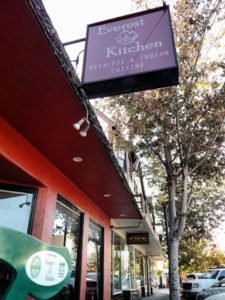 Note that this will usually take place right before a Traffic and Safety Commission meeting, and will also be a good chance to talk about anything coming up on their agenda.
Have something you want to talk or ask about? Put it in the "comments" section below! Hope to see you there!
Sep
19
Sun
FREE Family Cycling Workshop – Bring your kids…Volunteers needed!

@ Cornell Elementary School
Sep 19 @ 10:00 am – 12:30 pm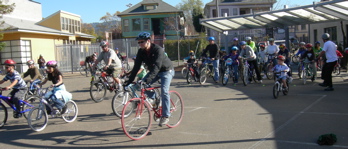 Join Bike East Bay's certified instructors and AS&R friends & neighbors for a day of fun games, safety drills, skills building, and a neighborhood ride. This workshop is for kids who are able to ride a bike and ready to take to the paths and roadways with their parents (suggested grade range 2nd-6th).
The event includes instruction on fitting a helmet, performing a bike safety check, communicating with other road users, riding in a straight line and avoiding obstacles,  as well as navigating safely through intersections, all while playing fun games!
We will also bring our bike teeter-totters and end the class with a group ride around the neighborhood together!  All minors must be accompanied by an adult to participate, both with their own working bikes and helmets. Each child will receive a free reflective vest.
AS&R will have an information table to talk to parents & kids about riding around the Albany area. You can pick up some great "Check for Bikes" clings and bumper stickers, as well as reflective leg & arm bands for safer biking.
The event is FREE but you must pre-register so for more information and to sign up please go here.
Hope to see you there!! EVERYONE IS REQUESTED TO PLEASE WEAR A MASK TO PROTECT YOURSELF AND OTHERS – THANK YOU!
WE NEED SOME VOLUNTEERS TO MAKE THIS A SUCCESS!
We're seeking 2-3 people to help out at the family cycling workshop.
9:30-10:15 to help with set up and checking in of participants, while instructors get a feel for the participants and check bikes out mechanically.
9:30-12:45 to speak to kids & parents about bike stuff, and help with packing up.
Contact Britt at bthesen@gmail.com if you can help out!