Mar
21
Wed
San Pablo Avenue Improvement Organizing Meeting: El Cerrito, Albany and Richmond

@ Elevation 66
Mar 21 @ 6:00 pm – 7:00 pm
Join Bike East Bay supporters in your neighborhood to learn about options for bikeways and transit on San Pablo Avenue.
Share your vision for the corridor and get organized for kicking off advocacy.
Bike East Bay is kicking off a campaign for continuous bike lanes on San Pablo Avenue, the major transit and commercial boulevard from Oakland north to Hercules. A safer and more comfortable San Pablo Avenue will connect neighborhoods from east to west and all along the corridor for everyone who bikes, walks, drives, or takes transit.
March 21st, 2018 6:00 PM   through   7:00 PM
10082 San Pablo Avenue




Elevation 66




El Cerrito

,

CA

94530
(This event is organized and hosted by BikeEastBay who request you RSVP.)
This meeting is at a perfect time for you to attend and then head to AS&R's Meeting at 7:30!
Jun
7
Thu
Central Ave I-80 Underpass Improvement Community Workshop

@ El Cerrito Council Chambers
Jun 7 @ 6:00 pm – 8:00 pm
Do you bike or walk on Central Avenue under I-80 to reach the places you enjoy?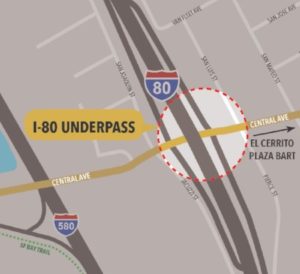 Would you like to help make it easier and safer to do so?
The Central Avenue / Interstate 80 (I-80) underpass in Richmond leads to a lot of great places—the San Francisco Bay Trail, Point Isabel Dog Park, Costco and the Richmond Marina, to name a few.
CalTrans District 4 wants your ideas on how to transform the underpass into a high-quality pedestrian and bicycle connection!

Help improve your biking and walking experience in the East Bay!
Join us at the Community Workshop to share ideas on the project design. We will discuss safety features, lighting, wayfinding and other design elements.

WHO:
You! Residents, cyclists and walkers in Richmond, El Cerrito, Albany (Pierce Street and West Albany residents, that means you!!) and beyond.
For more information, go to http://www.dot.ca.gov/d4/transplanning/i-80central.html
Nov
5
Tue
Berkeley San Pablo Ave Traffic Safety Walk
Nov 5 @ 5:00 pm – 6:00 pm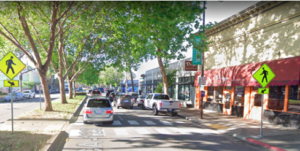 Join Walk Bike Berkeley members, District 2 Berkeley City Council Candidate Terry Taplin, Transportation Commissioners, and others to discuss road safety challenges and opportunities on San Pablo Avenue.
Remember, what is done in Berkeley will have an impact on Albany's stretch of San Pablo!
Meet at Dwight & San Pablo, walk to University Ave (7 blocks)
RSVP: info@walkbikeberkeley.org
WHY SAN PABLO?
San Pablo from Dwight to University is the highest priority street segment to fix in Berkeley's draft Pedestrian Plan, based on safety and equity needs

Just 14% of Berkeley's street miles account for 93% of pedestrian fatalities & severe injuries

Berkeley's busy, arterial streets are the most dangerous for people walking and biking

Alameda County, including Albany, is planning the future of the San Pablo Avenue Corridor

IF YOU WANT TO WALK OR BIKE TO THE START FROM ALBANY, PLEASE LEAVE A COMMENT AND PROPOSED STARTING TIME & PLACE IN "COMMENTS"