Mar
30
Sat
As-Is Bike Blowout at Street Level Cycles!

@ Street Level Cycles/Waterside Workshops
Mar 30 @ 12:00 pm – 5:00 pm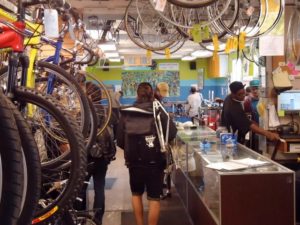 Due to an overstock of bikes, we are having an As-Is Bike Blowout Sale! We have hundreds of as-is bikes, frames, parts, and accessories that all must go! Complete bikes as low as $10! Unique and rare bikes deeply discounted! Don't miss it!
More info at their Facebook event link!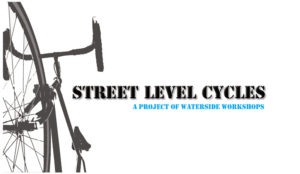 May
24
Fri
Bike-In Movie – "Pee-wee's Big Adventure"

@ Albany Community Center
May 24 @ 6:30 pm – 8:30 pm
The City of Albany's Recreation Department is getting into the spirit of Bike Month with a Bike in Movie!
They will be showing "Pee-wee's Big Adventure"  (PG), a family-friendly comedy about one man-child's cross-country adventure in search of his beloved stolen bike. It's a bizarre story of perseverance and hope in times of adversity, and is chock-full of zany characters.
Ride your bike on down to the Albany Community Center and join us for this fabulous Bike Month event! There will have plenty of space to park your bike in a protected area, complete with a massive bike rack.
The popcorn is free and will be flowing freely!
Oct
17
Thu
Ciclismo Classico Bike Travel Film Festival to Benefit Street Level Cycles & Adventure Cycling Association

@ Sports Basement
Oct 17 @ 6:00 pm – 8:30 pm
For the first time ever, the Ciclismo Classico Bike Travel Film Festival will visit the East Bay! The festival is a celebration of travel and human-powered adventure on wheels, and it is the only event of its type in the world. Proceeds from the event benefit the Adventure Cycling Association and Street Level Cycles.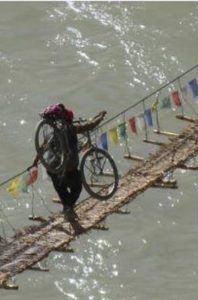 From the frozen streams of the Himalayas to the sultry heat of Thailand, from a father and daughter sharing their first overnight outing to two Boomers finding love on an organized bike tour, there's over a dozen films with something for everyone at this year's festival. You don't need to be a cyclist to enjoy these tales of adventure! Ciclismo Classico, the longtime pioneer in creative bicycle vacations, is proud to present this one-of-a-kind event.
Agenda for the Evening:
6:00pm: Doors Open
6:30pm: Introduction & Film Rolls
8:30pm: Film Ends
Raffle Information: Ciclismo is generously raffling a $2500 voucher which can be applied to a specific Italian bike trip that Ciclismo will designate. Each admission ticket includes one raffle ticket. However, additional raffle tickets can be bought at check-in. One winner will be chosen at the film screening intermission and must be present to win.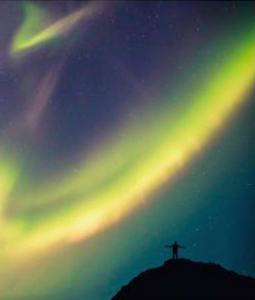 Grab a drink, sit back, relax & enjoy the films! Sports Basement to provide light drinks and snacks.
FESTIVAL MISSION STATEMENT
The Festival's mission is to inspire attendees to explore by bicycle. Whether across the globe or a few towns away, nothing recharges and expands horizons like bicycle travel. The Ciclismo Classico Bike Travel Film Festival is the ONLY film festival in the USA that focuses specifically on bicycle travel. The Festival commits itself to sharing a diverse array of journeys: adventure is for everyone