Dec
18
Tue
AS&R Holiday Month Happy Hour Meeting & Volunteer Thank You Party!!

@ Everest Kitchen
Dec 18 @ 5:00 pm – 7:00 pm
If you've volunteered at any event over the past few years, we'd like to thank you for your service to the active transportation community! Please join us at our Holiday Happy Hour Meeting & Volunteer Thank You Party!
There will be delicious appetizers, one drink per person, and swag, courtesy of AS&R. You're welcome to order dinner, too, and Sanjiv of Everest Kitchen  generously will give us 15% off their menu, including drinks.
Please RSVP to Amy at calamari@alumni.duke.edu so we have an approximate head count, can reserve a table, and can pre-order some appetizers. Also please let me know if you are vegetarian or vegan.
Of course, please bring your ideas, questions and input about cycling or walking around Albany!! As usual, this will immediately precede the Traffic & Safety Commission Meeting and will also be a good chance to talk about anything coming up on their agenda. Come and talk about walking and cycling in Albany, while eating delicious Nepali & Indian food! All are invited.
Yes, they have plenty of bike parking – feel free to stack your bikes, since many of us will be leaving simultaneously! This is our every other month (even-numbered months) informal get-together to talk about all things bike and ped in Albany. It's a good chance to ask about what the city is up to and what our stance on issues is, and to meet others who are interested in issues related to human-scale transit/active transit.
Everyone is welcome.
Have something you want to talk or ask about? Put it in the "comments" section below! Hope to see you there! Again, please RSVP to Amy at calamari@alumni.duke.edu so we can have an approximate head count.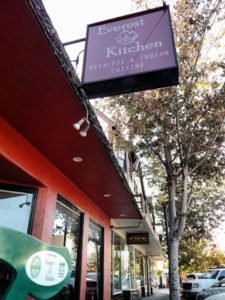 May
25
Sat
"Pints With Purpose" – $1 from every pint or flight ALL DAY goes to AS&R "Bike Bike Rack" at Wildcard Brewing!

@ Wildcard Brewing
May 25 @ 12:00 pm – 10:00 pm
We're excited to have brand new local business Wildcard Brewing partner with Albany Strollers & Rollers on "Pints With Purpose," their community fundraiser in which they help out local non-profits.
In this Bike Month activity, $1 FROM EVERY PINT OR FLIGHT THAT YOU BUY ALL DAY WILL HELP AS&R FUND A BRAND NEW "BIKE BIKE RACK" FOR WILDCARD CUSTOMERS!
Since we're anticipating lots of you riding over, we'll have our Bicycle Valet Parking racks set up right out front for you and your families.  Racks will be unattended (we'll be inside) so please bring your bike locks.
Yes, Wildcard is family friendly (they have non-alcoholic beverages including craft root beer, New York seltzer and lemon flavored sparkling water, plus plenty of games) and you can bring or order food in to go with your beer!
They even welcome leashed dogs!
Feel free to bring lunch, dinner or snacks from your favorite restaurants on Solano or San Pablo Avenues, too!
Support those who support us – hope to see you there as Bike Month winds down!!
Nov
16
Sat
Richmond-San Rafael Bridge Multi-Use Path RIBBON CUTTING & KICKOFF RIDE!

@ Richmond-San Rafael Bridge
Nov 16 @ 10:00 am – 12:00 pm
After decades of waiting and advocating, the Richmond-San Rafael Bridge will FINALLY be accessible to rollers and strollers!
The Ribbon Cutting Ceremony is scheduled to be at 10am.
Bike East Bay is leading this ride from Richmond BART to the RSR bridge.
Here are directions to the bridge entrance.
If you want to propose a ride from Albany to the RSR Bridge, comment below.