Sep
13
Thu
BMX/MTB Park and Albany Hill trails on Parks & Rec Meeting Agenda

@ Albany City Hall
Sep 13 @ 7:00 pm – 9:00 pm
This item was written by Parks & Rec Commissioner
Bryan Marten
:
On September 13th, a course/park designer will pitch several plans for a proposed mountain bike/BMX bike park in Albany. Commissioners will benefit from input and feedback from the public, especially supporters like you, to help decide which plan, if any, to advance to the City Council. Proposed location is adjacent to Pierce St Park – just below it, to the west on Cleveland St. Early discussions described a MTB component around the perimeter space and a BMX component at the interior. The designer said he likes to design with different riding abilities in mind on the same course (very easy, medium, challenging) and to provide different price points for features, their materials, etc. He has designed and built Richmond's new Dirt World and many other bike parks.
Here is the Design and Estimate Proposal.
Any input – in person or even in writing – you can provide (even just "looks great!" or "our family would use this!" will be helpful).
Separately, input is sought for what may be the final design review for the new and improved trails at Albany Hill Park. Here are the 90% Plans.
*New ADA trail at the top parallel to the ridge line
*Improvements to existing trails at the north
*Improved, re-landscaped access points to the park where Jackson and Madison dead-end
*Stairs plus a bulbout in the SE corner where Taft hits Hillside
The city has received the monarch roosting report it commissioned and is taking its results and recent community input to limit impacts to trees near monarch habitat. Some commissioners including myself (Bryan Marten) want to also use that information to move forward with choosing a select few trees to remove to improve views of the bay, bird habitat at the mud flats, etc. This involves the city approaching the large land owner at the SW corner of the hill which the city has said it will do.
This is the full agenda for the meeting.
Editor's note: AS&R member and P&R Commissioner Bryan Marten will not be able to attend this meeting so if any of you can attend or at least write a letter about either of these projects, that will be extremely helpful.
PLEASE WRITE LETTERS OF SUPPORT to Albany Staff Liaison Chelle Putzer at cputzer@albanyca.org and request that she send your letter to all members of Albany's Parks & Rec Commission. Thanks!
Jul
18
Thu
Movie screening-"Motherload"-fund raiser for Bike East Bay

@ Blue Heron Bikes
Jul 18 @ 7:00 pm – 9:00 pm
Blue Heron Bikes is hosting a screening of MOTHERLOAD, the movie, Thursday, July 18th.
Doors open at 6:15, shows at 7:00.
Liz Canning spent 8 years producing this, inspiring,
crowdsourced documentary telling the story of the cargo bike movement.
Fundraiser for Bike East Bay, $10 adults, $5 children.
Bike East Bay info and tickets:
Oct
17
Thu
Ciclismo Classico Bike Travel Film Festival to Benefit Street Level Cycles & Adventure Cycling Association

@ Sports Basement
Oct 17 @ 6:00 pm – 8:30 pm
For the first time ever, the Ciclismo Classico Bike Travel Film Festival will visit the East Bay! The festival is a celebration of travel and human-powered adventure on wheels, and it is the only event of its type in the world. Proceeds from the event benefit the Adventure Cycling Association and Street Level Cycles.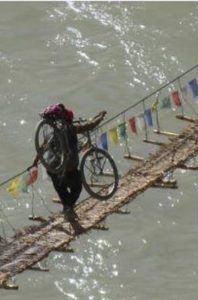 From the frozen streams of the Himalayas to the sultry heat of Thailand, from a father and daughter sharing their first overnight outing to two Boomers finding love on an organized bike tour, there's over a dozen films with something for everyone at this year's festival. You don't need to be a cyclist to enjoy these tales of adventure! Ciclismo Classico, the longtime pioneer in creative bicycle vacations, is proud to present this one-of-a-kind event.
Agenda for the Evening:
6:00pm: Doors Open
6:30pm: Introduction & Film Rolls
8:30pm: Film Ends
Raffle Information: Ciclismo is generously raffling a $2500 voucher which can be applied to a specific Italian bike trip that Ciclismo will designate. Each admission ticket includes one raffle ticket. However, additional raffle tickets can be bought at check-in. One winner will be chosen at the film screening intermission and must be present to win.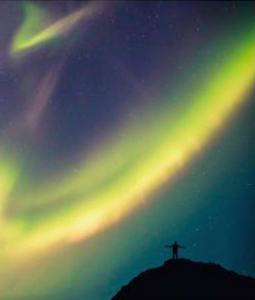 Grab a drink, sit back, relax & enjoy the films! Sports Basement to provide light drinks and snacks.
FESTIVAL MISSION STATEMENT
The Festival's mission is to inspire attendees to explore by bicycle. Whether across the globe or a few towns away, nothing recharges and expands horizons like bicycle travel. The Ciclismo Classico Bike Travel Film Festival is the ONLY film festival in the USA that focuses specifically on bicycle travel. The Festival commits itself to sharing a diverse array of journeys: adventure is for everyone