Jun
7
Thu
Central Ave I-80 Underpass Improvement Community Workshop

@ El Cerrito Council Chambers
Jun 7 @ 6:00 pm – 8:00 pm
Do you bike or walk on Central Avenue under I-80 to reach the places you enjoy?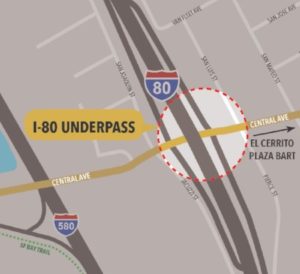 Would you like to help make it easier and safer to do so?
The Central Avenue / Interstate 80 (I-80) underpass in Richmond leads to a lot of great places—the San Francisco Bay Trail, Point Isabel Dog Park, Costco and the Richmond Marina, to name a few.
CalTrans District 4 wants your ideas on how to transform the underpass into a high-quality pedestrian and bicycle connection!

Help improve your biking and walking experience in the East Bay!
Join us at the Community Workshop to share ideas on the project design. We will discuss safety features, lighting, wayfinding and other design elements.

WHO:
You! Residents, cyclists and walkers in Richmond, El Cerrito, Albany (Pierce Street and West Albany residents, that means you!!) and beyond.
For more information, go to http://www.dot.ca.gov/d4/transplanning/i-80central.html
Oct
5
Sat
Bay Day Ride at the Albany Bulb

@ North Berkeley BART
Oct 5 @ 1:00 pm – 3:00 pm
Celebrate Bay Day with Albany Strollers & Rollers, Bike East Bay and Love the Bulb! Join a relaxed Bay Trail bike ride and walking tour of the Albany Bulb. Ride starts at North Berkeley BART, goes up to Point Isabel and back, and finishes at the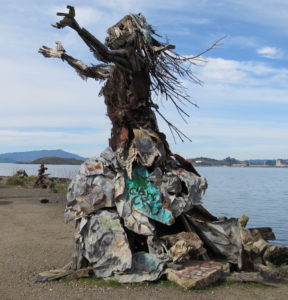 Albany Bulb. We will check out some recent and upcoming Bay Trail improvements and end the ride with the opportunity to take a walking tour of the unique art and nature of the Albany Bulb. If you'd like, grab a bite at FoodieLand Night Market near Albany Beach (plenty of bike parking- bring a lock!) before heading home.
This is the third of Bike East Bay's Fall Ride Series: a collection of family-friendly rides exploring excellent trails projects in the East Bay. You'll learn about the surrounding area, and explore favorite routes on these low-key rides. Check out the full schedule at BikeEastBay.org/FallRides.
To RSVP please go here. If anyone wants to ride from Albany to North Berkeley BART, leave a comment with meeting place and time.