Jul
16
Sat
Urban Cycling 101 Classroom Workshop – Albany Library/Community Center

@ Albany Library/Community Center
Jul 16 @ 1:00 pm – 3:00 pm
Do you, a friend or family member want to ride your bike more but don't feel confident enough?
Here's a FREE bicycle skills class RIGHT IN OUR BACKYARD, courtesy of Bike East Bay!
In addition to the regular first-Mondays classes at UC Berkeley, they have now set up a free Urban Cycling 101 Day 1 classroom workshop for adults and teens at the Albany Library/Community Center on Saturday, July 16th, from 1-3pm. Complete details and registrations are available here.
Every attendee at the July 22nd class in Albany will receive a free reflective vest. Anyone who participates in this or any of the other classroom workshops is also invited to Bike East Bay's free Day 2 road class to be scheduled soon (schedule will be 
here
.) Attendees at this road class will each receive a free set of bike lights.
Thanks, and please invite your friends and coworkers!
The class is FREE but it's mandatory to register 
here
.
Oct
15
Sat
Forum for BART Directors, AC Transit Directors, & BART Bond Measures

@ Berkeley Chinese Community Church
Oct 15 @ 1:00 pm – 3:00 pm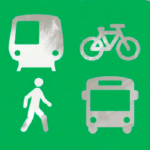 Do you take the train and/or bus in addition to biking & walking? If so, this forum is important for you to attend!!
This forum for BART & AC Directors, as well as info on the BART Bond Measure, will be co-sponsored by the League of Women Voters Berkeley Albany Emeryville and the Berkeley Chinese Community Church.
AC Transit Ward 2 (Albany, Berkeley, Emeryville) –

Greg Harper, Russ Tilleman

AC Transit At Large – Dollene C. Jones, H. E. Christian (Chris) Peeples
Bart Director District 3 – Ken Chew, Worth Freeman, Varun Paul,
Rebecca Saltzman
Bart Director District 7  – Roland Emerson, Zakhary Mallett, Will Roscoe, Lateefah Simon

**IF YOU WANT TO BIKE FROM ALBANY OR NEARBY, PROPOSE SOMETHING IN "COMMENTS" HERE ALONG WITH CONTACT INFO FOR YOU